Welcome
Sorry... Bookings have now closed

Thank You
What a fabulous weekend… :-) and thank you so much to everyone who attended and supported Virtually All Slow Bal. Well over 200 dancers booked, from over 30 countries, and every continent represented (except Antartica). Amazing for a style that is still relatively new to many!
Our teachers have been superb, so a huge thank you to Shani, Jacob, Kelly, Mickey, Olga, Andreas, Anni and Gasper. Excellent classes from all, which would have been no mean feat under such difficult circumstances.
All classes and activities will be available until 11pm GMT (London time) on Sunday 22nd November
*******
Welcome. . .
to the Virtually All Slow Bal Weekend....
The event is now underway, but we will continue to accept bookings until 11pm GMT (London time) on Sunday 25th October. Please note however that it is unlikely that we will be able to receive your money and send the passwords until after the event has finished. All classes and activities will be available for four weeks after the event so you will have access to all the recordings during this time.
Exciting news! Jacob and Shani will now be joined by guest teachers Mickey and Kelly, Andreas and Olga as well as Gašper and Anni. The event is replacing our residential All Slow Balboa weekend.
Our teachers will run a mix of live and pre-recorded classes over the weekend, which will also be accessible for 4 weeks after the weekend. There will be extras too, such as an interview session with Shani. Over 15 years, Shani has social danced and spent time honing her slow bal and pure bal skills with Dean Raftery, whose Slow Bal dancing forms the very roots of the dance we know and love today. Shani and Jacob have received direct feedback from Dean Raftery on their classes.
More ideas are shaping up nicely :-).
Even better, all this will be made available directly to you for just £20.
Teachers:

Jacob Wigger and Shani Brown (USA)

Guest teachers: Mickey Fortanasce & Kelly Arsenault (USA), Andreas Olsson (SWE) & Olga Marina (RUS) plus Gašper Hrovat (SLO) & Anni Skoglund (SWE)

Date:

Friday 23rd October to Sunday 25th October 2020 and accessible to attendees for 4 weeks

Price:

Only £20

Venue:

Now a Virtual Event
Unbelievable value and all your contribution will go to the teachers.
We are keeping the cost low as we appreciate this is a difficult time for many. As more people sign up we will be able to add more elements, so please sign up early (and invite friends to join too).
Now with at least 12 hours of virtual classes with these top international teachers, and more...
There will be something for all levels, so if you have not yet experienced Slow Bal, this will be an ideal opportunity to find out more and to learn from the very best at an unbelievably low price.
More experienced?...you are in for a treat, so if you love Slow Bal this event is not to be missed!
Please contact us if you would like to be added to our mailing list to hear about future All Slow Bal or other Balboa dance weekends that we run.
The All Slow Bal Weekend...
is normally a residential Slow Bal weekend held in the fabulous sea-front hotel below
Next date: 22nd to 24th October 2021 with Mickey and Anna-Maria, more teachers TBA
For more information about All Slow Bal 2021 please follow this link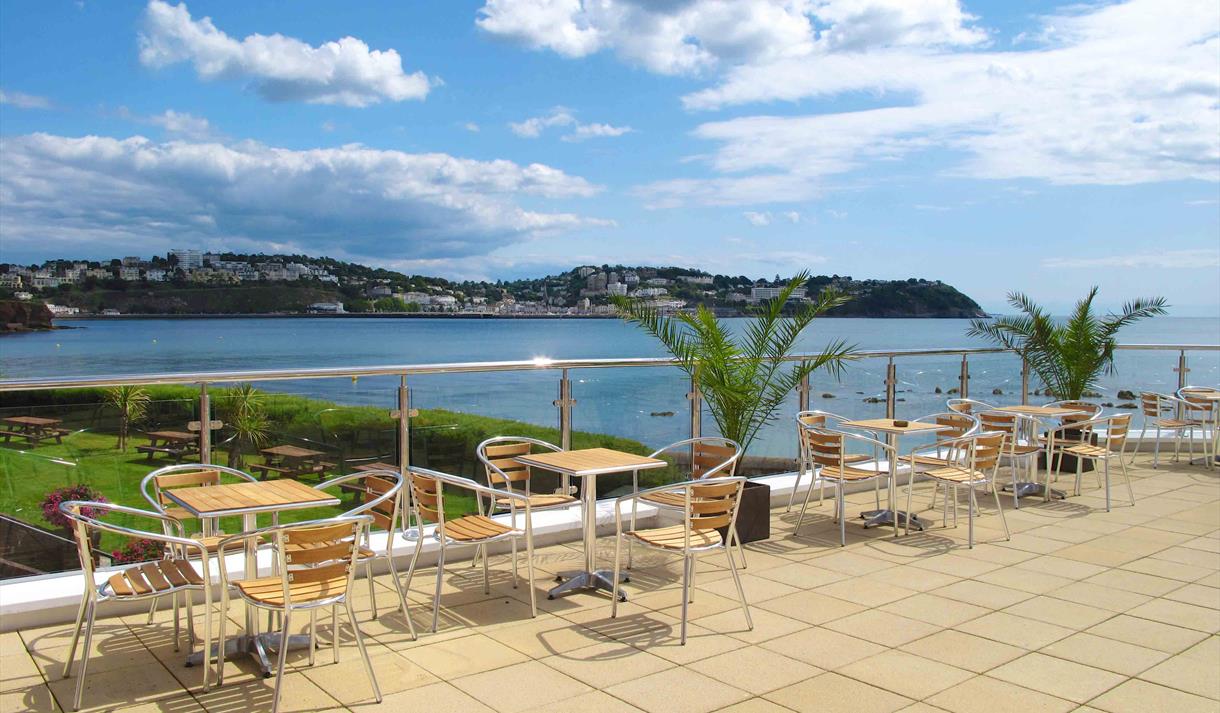 ---